NEWS POST:  I'LL BE SPEAKING IN MARCH IN THE DC AREA – SCROLL DOWN TO SEE DETAILS, INCLUDING ALL THE SPEAKERS AND WITNESSES!
COUNTDOWN TO HOTEL RESERVATION
DISCOUNT CUTOFF DATE: 2/14
Please make your hotel reservation (you can always cancel!)
and PURCHASE YOUR TICKETS NOW!!
USE YOUR DISCOUNT CODE!!
CODE: 15OFF18

THE BIG EVENT:
New Revelations in the
JFK Assassination and the
Forces Behind His Death
March 9 -10 -11, 2018
HOLIDAY INN
near Washington-Dulles Intl. Airport, Sterling, VA
TICKETS: $135* thru 3/7/18 ~ $150* Door
(*price does not include $5 ticket processing fee)
The JFK Historical Group and Conscious Community Events have joined forces to bring you a conference where we will HIGHLIGHT THE INFORMATION RELEASED in the "JFK Assassination Documents" from the National Archives. As well as present speakers who have conducted extensive research into the SINISTER FORCES behind the murder of our 35th President.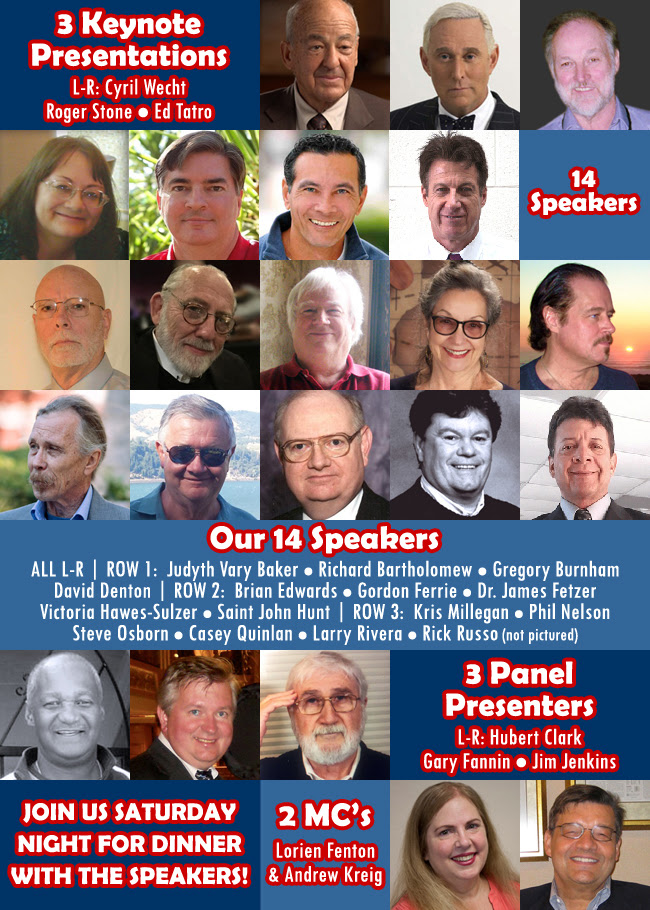 THIS SITE IS CURRENTLY UNDER CONSTRUCTION–COME BACK SOON!